Sale price
₹ 120
Regular price
₹ 200
(40% off)
Unit price
per
On Sale
Sold out
Packed with a powerhouse combination of high protein, fibre, and natural gluten-free goodness, it's the healthier alternative you've been craving with no maida. Make your meals wholesome with Millé and discover a new level of satisfaction with every forkful.
1.8x protein and 2.6x fibre in comparison to other regular maida pasta
14% less carbs in comparison to regular maida pasta
Made with supergrains and has a high protein including pea protein
No maida/no wheat.
Our products have 0 preservatives and chemicals
Supergrains such as millets naturally improve how your body draws nourishment from food-making you feel fitter, lighter, and more energetic. It is great for better gut health & to regulate blood sugar.
Millets are sustainable grains that need less water to grow than rice or wheat and grow without any chemicals, pesticides or fertilisers.

View full details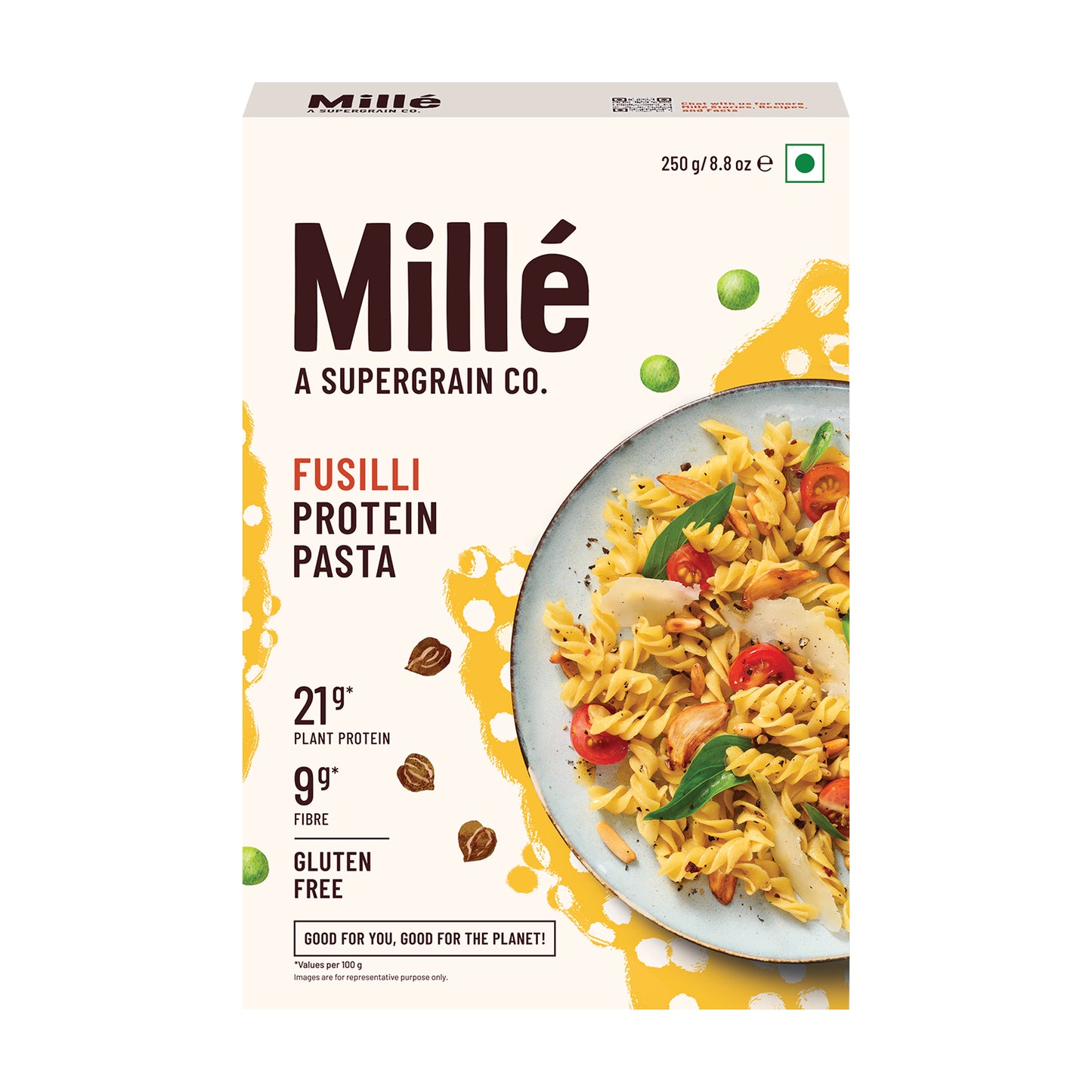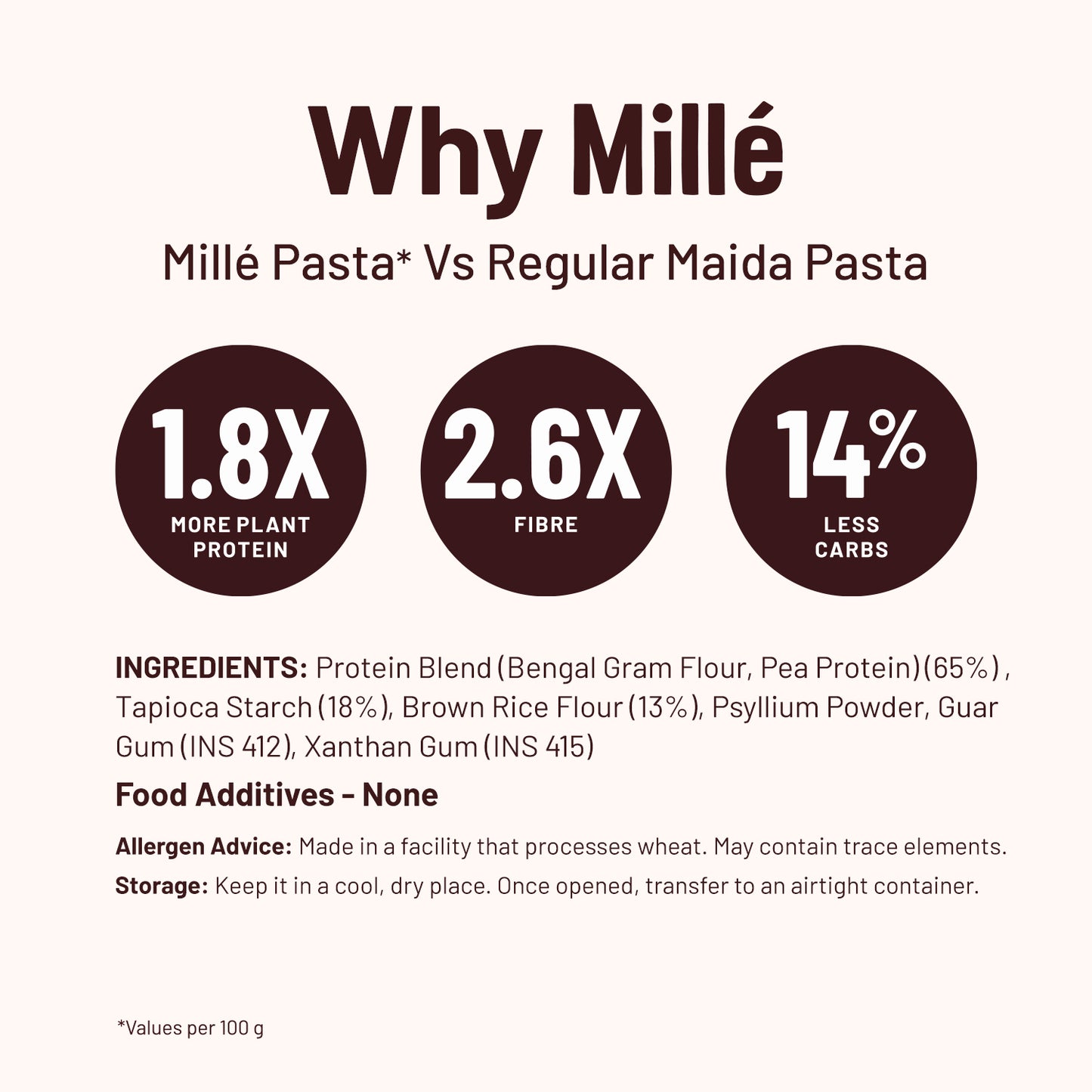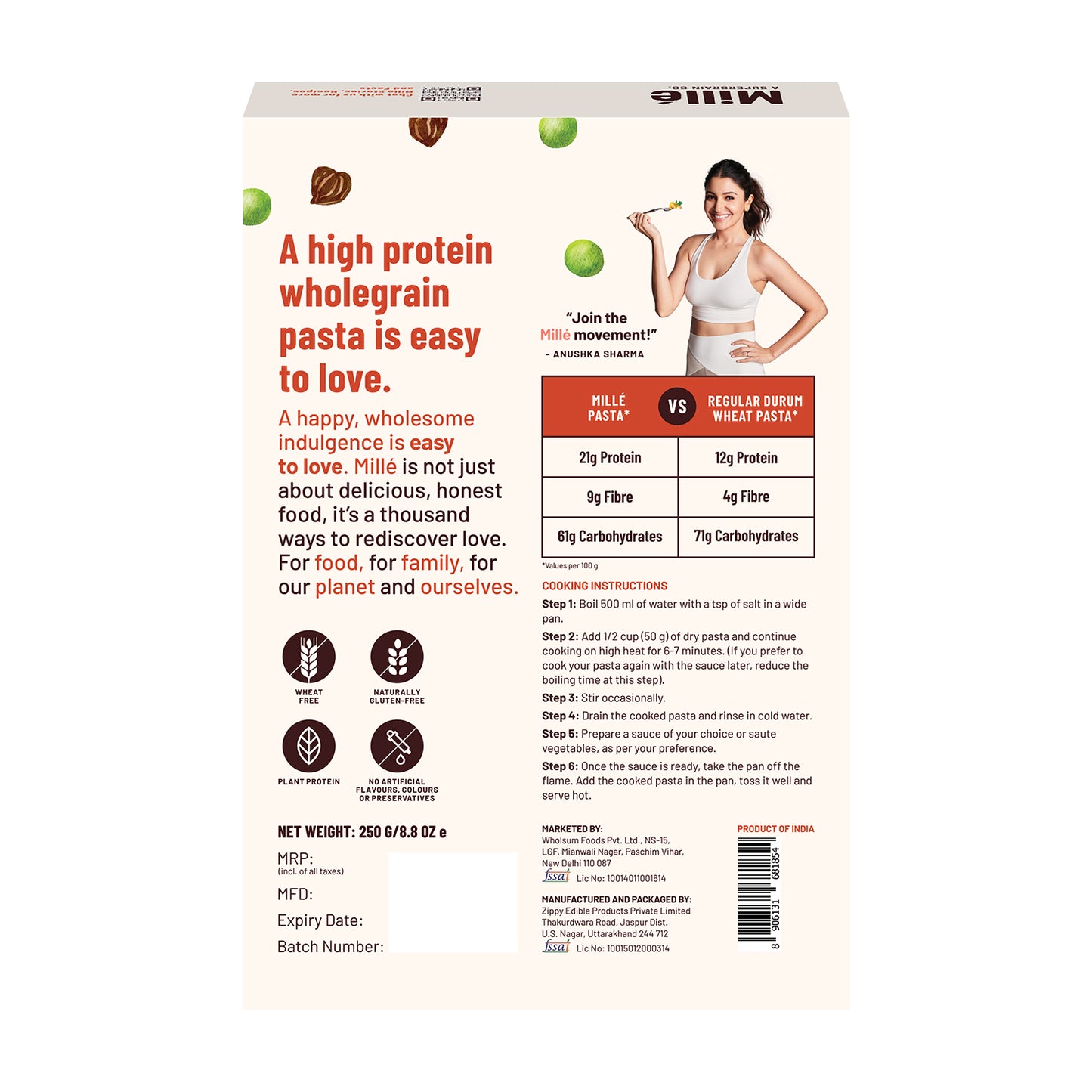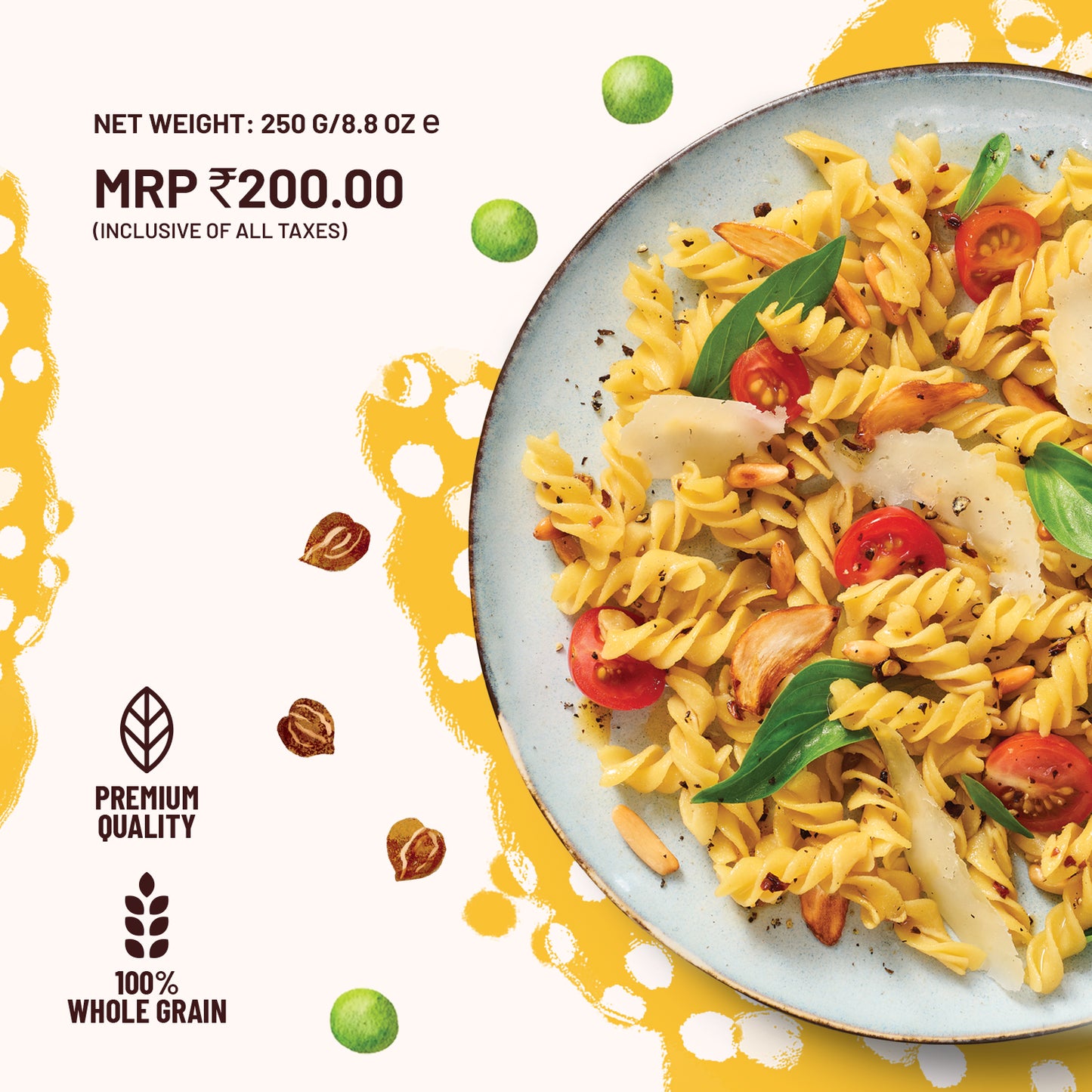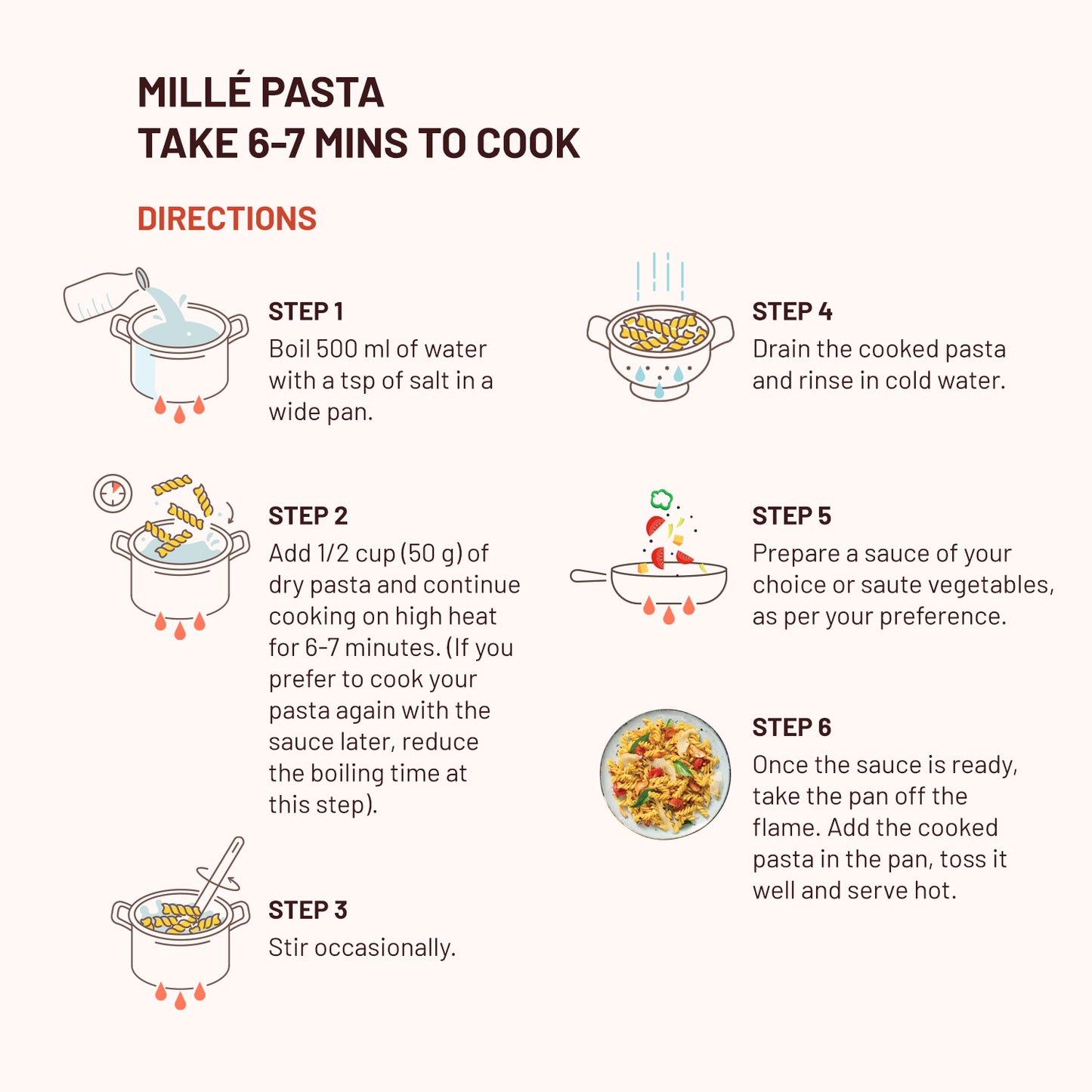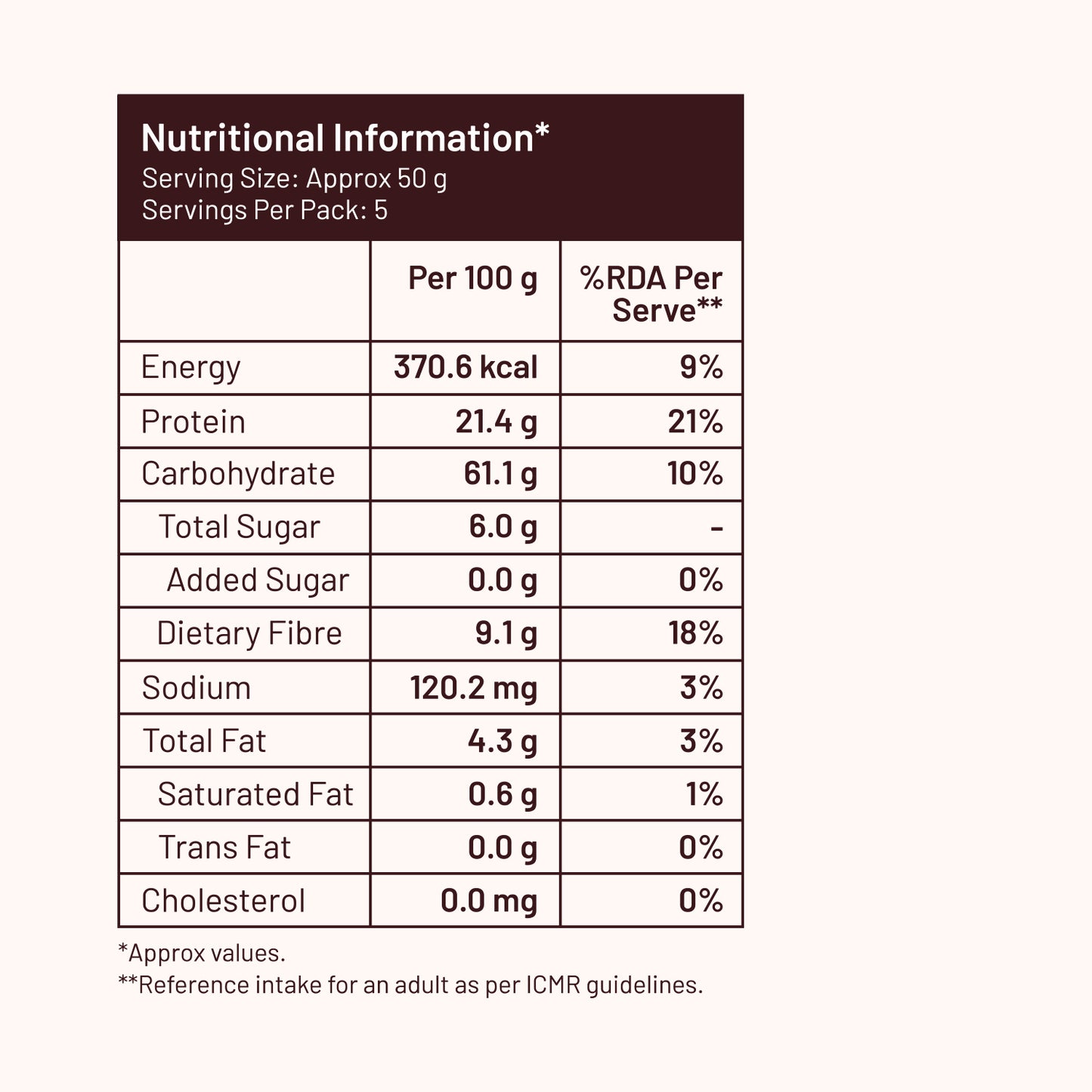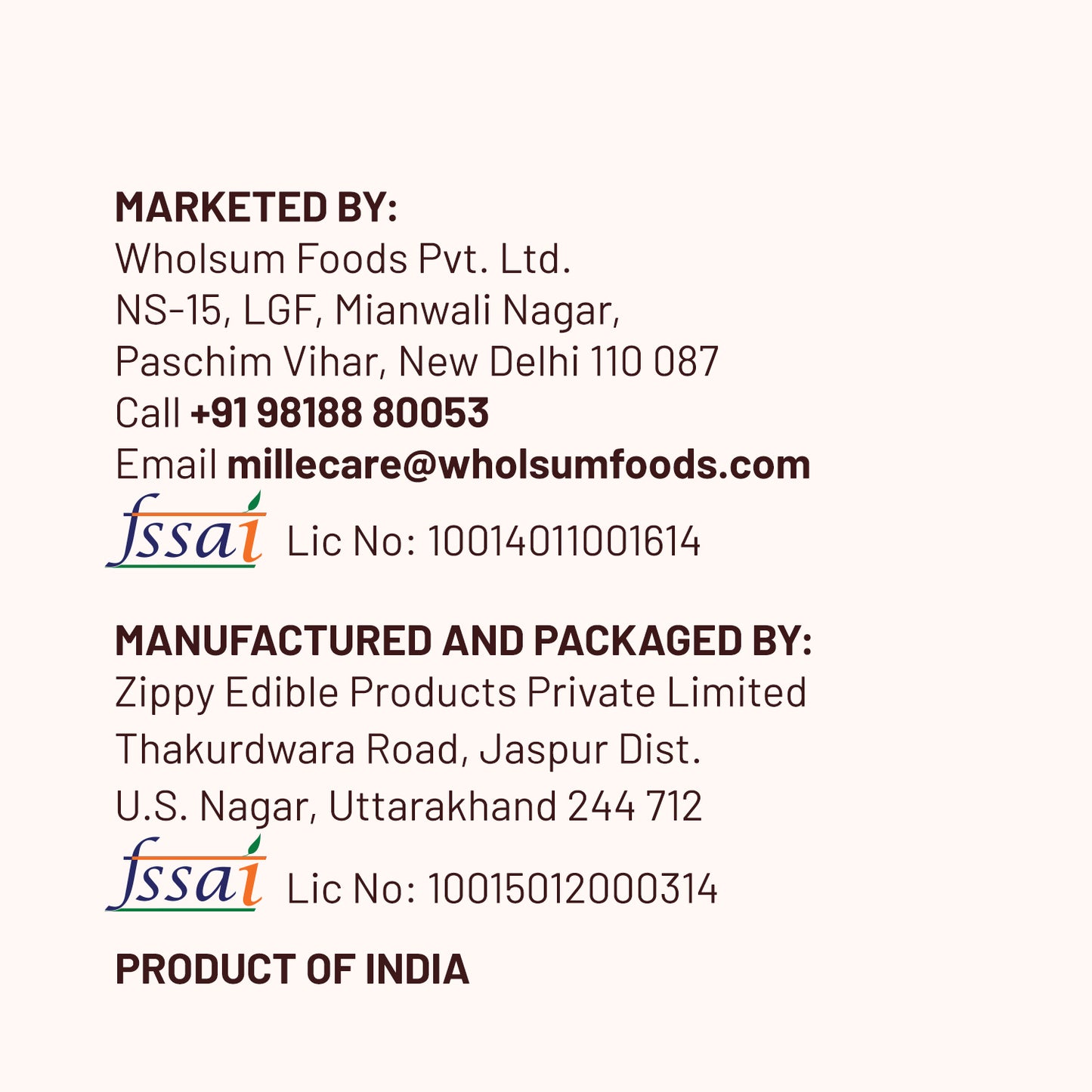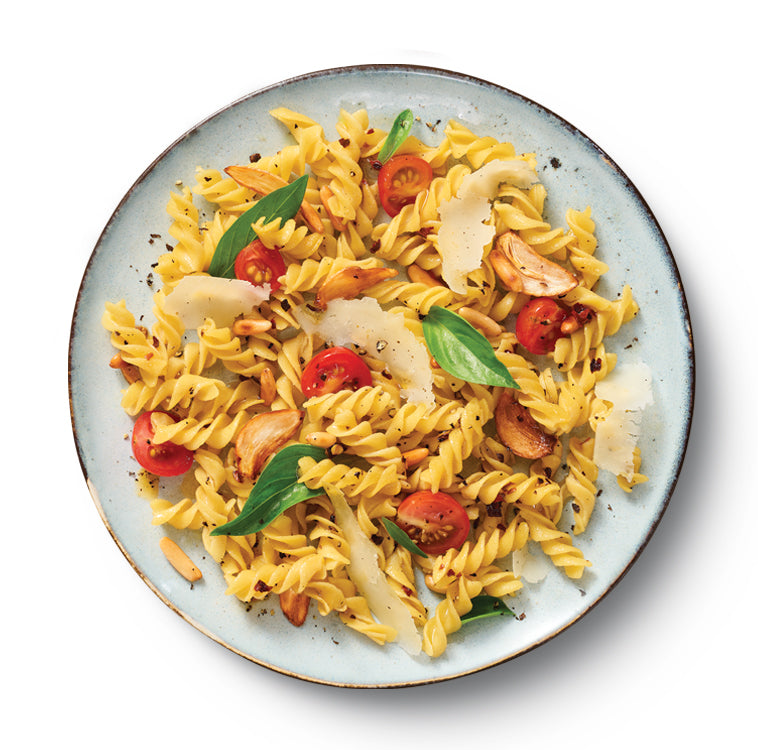 HOW TO COOK
We've got the Fusilli Protein Pasta, but its up to you to bring them to life.
Step 1 : Boil 500ml of water with a tsp of salt in a wide pan.
Step 2 : Add 1/2 cup (50g) of dry pasta and continue cooking on high heat for 6-7 minutes. (If you prefer to cook your pasta again with the sauce later, reduce the boiling time at this step).
Step 3 : Stir Ocassionally.
Step 4 : Drain the cooked pasta and rinse in cold water.&nbsp
Step 5 : Prepare a sauce of your choice or saute vegetables as per your preference.&nbsp
Step 6 : Once the sauce is ready, take the pan off the flame. Add the cooked pasta in the pan, toss it well and serve hot.
Our products use 100% whole grain which includes the husk and bran therefore it's minimally processed.

100% whole grain

We empower small farmers and help build a sustainable community by encouraging the use of indigenous crops.

Ethically Sourced

Millé creates easy, versatile ways for us to make our own delicious food. At the helm of it our products are super tasty!

Super Delicious