Sale price
₹ 862
Regular price
₹ 1,015
(15% off)
Unit price
per
On Sale
Sold out
Do you like all things vanilla? And the sweet notes of vanilla gives you comfort? Get through your day with delicious, high protein and high fibre millets. Try Mille's Vanilla Combo, the perfect way to fuel your day! Whether you're in the mood for a crunchy snack, a warm, fluffy breakfast, or some guilt-free indulgence, this combo has you covered. Order now and discover your new go-to!

View full details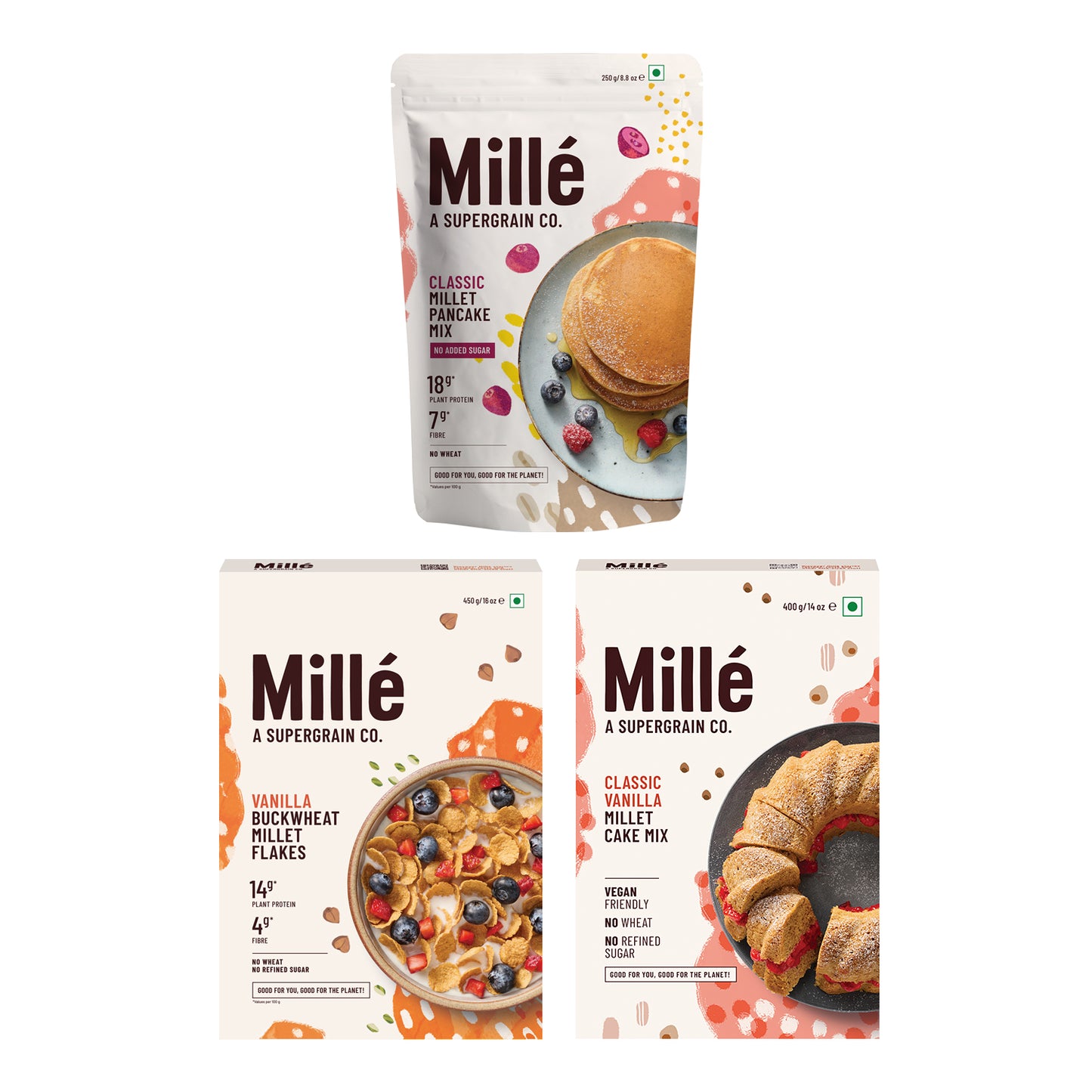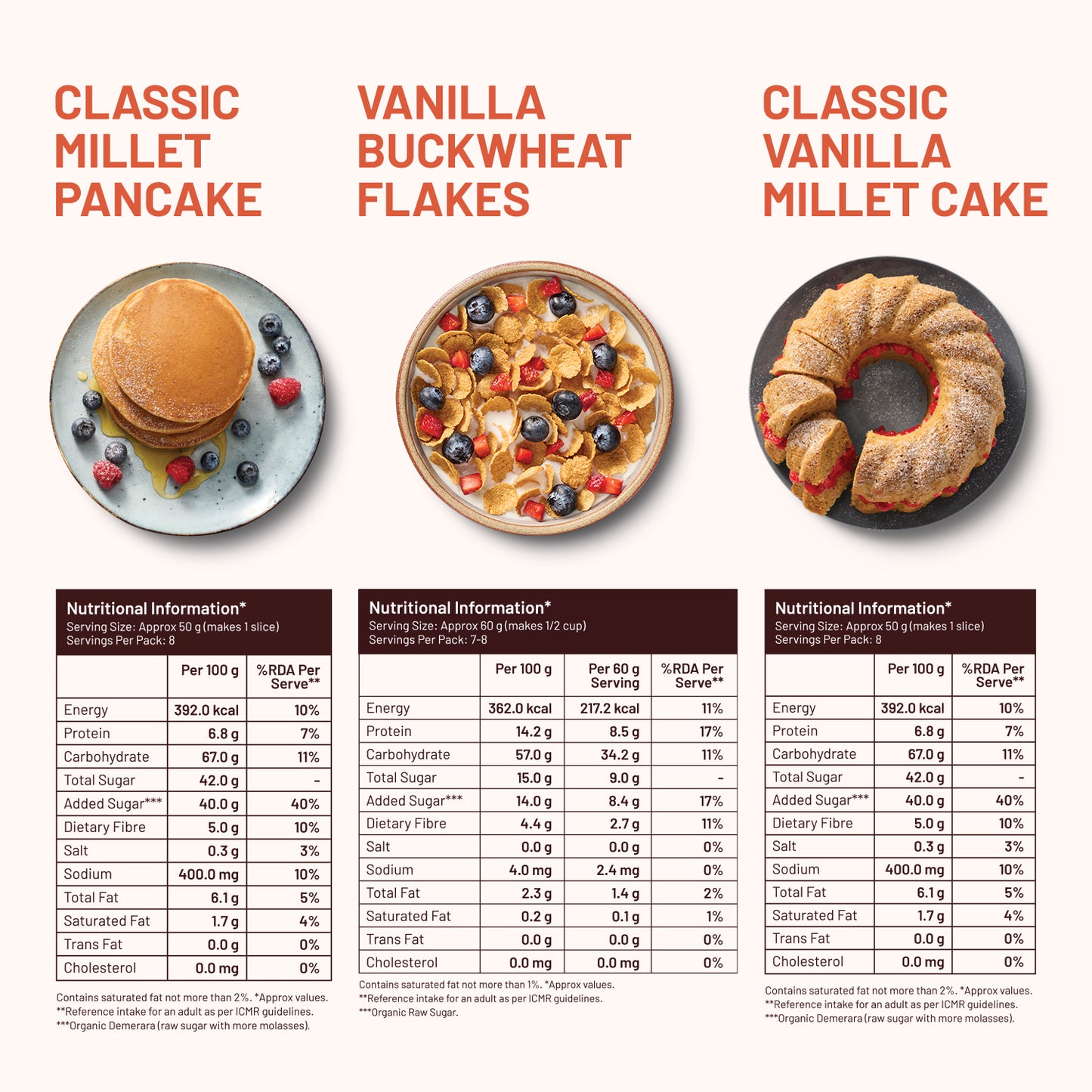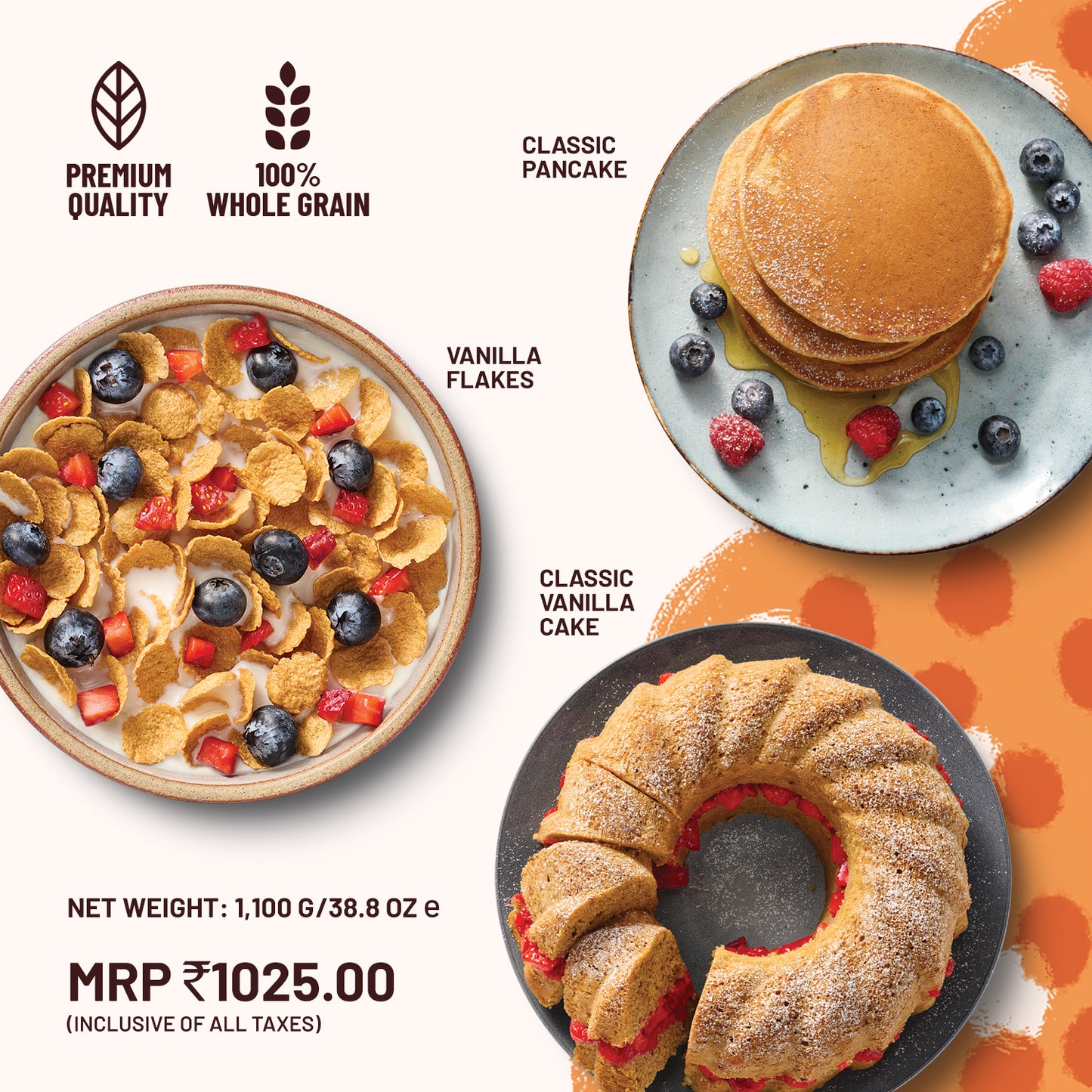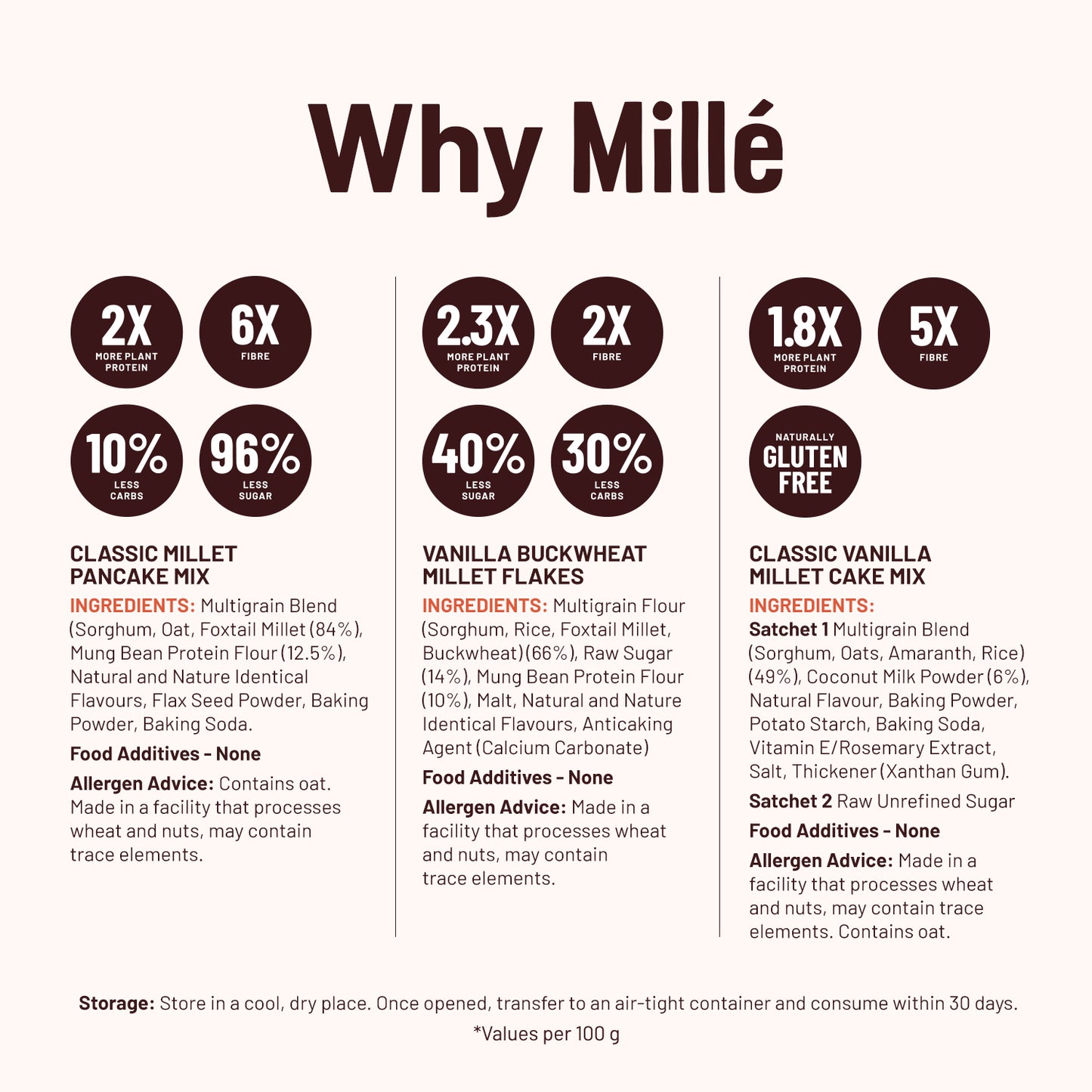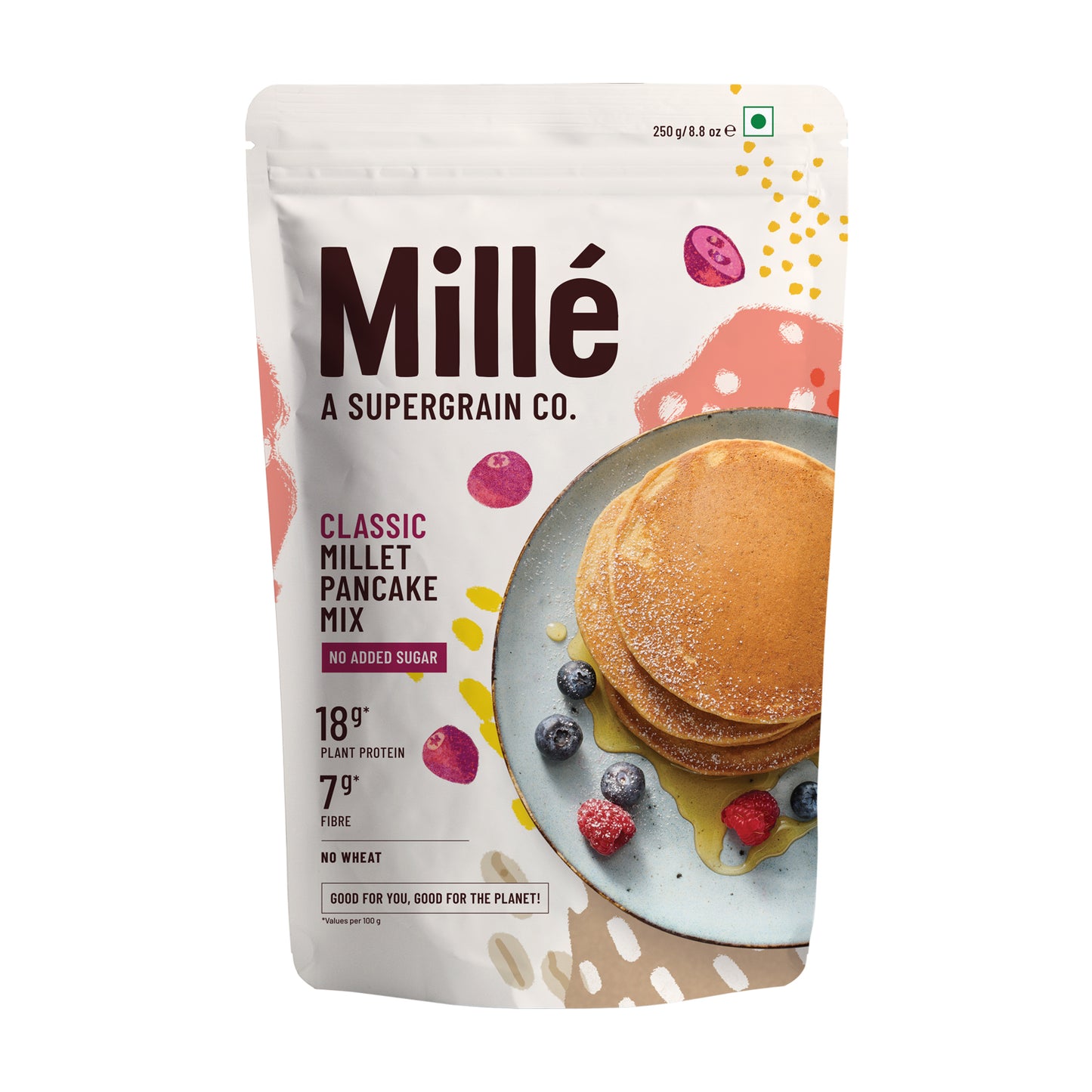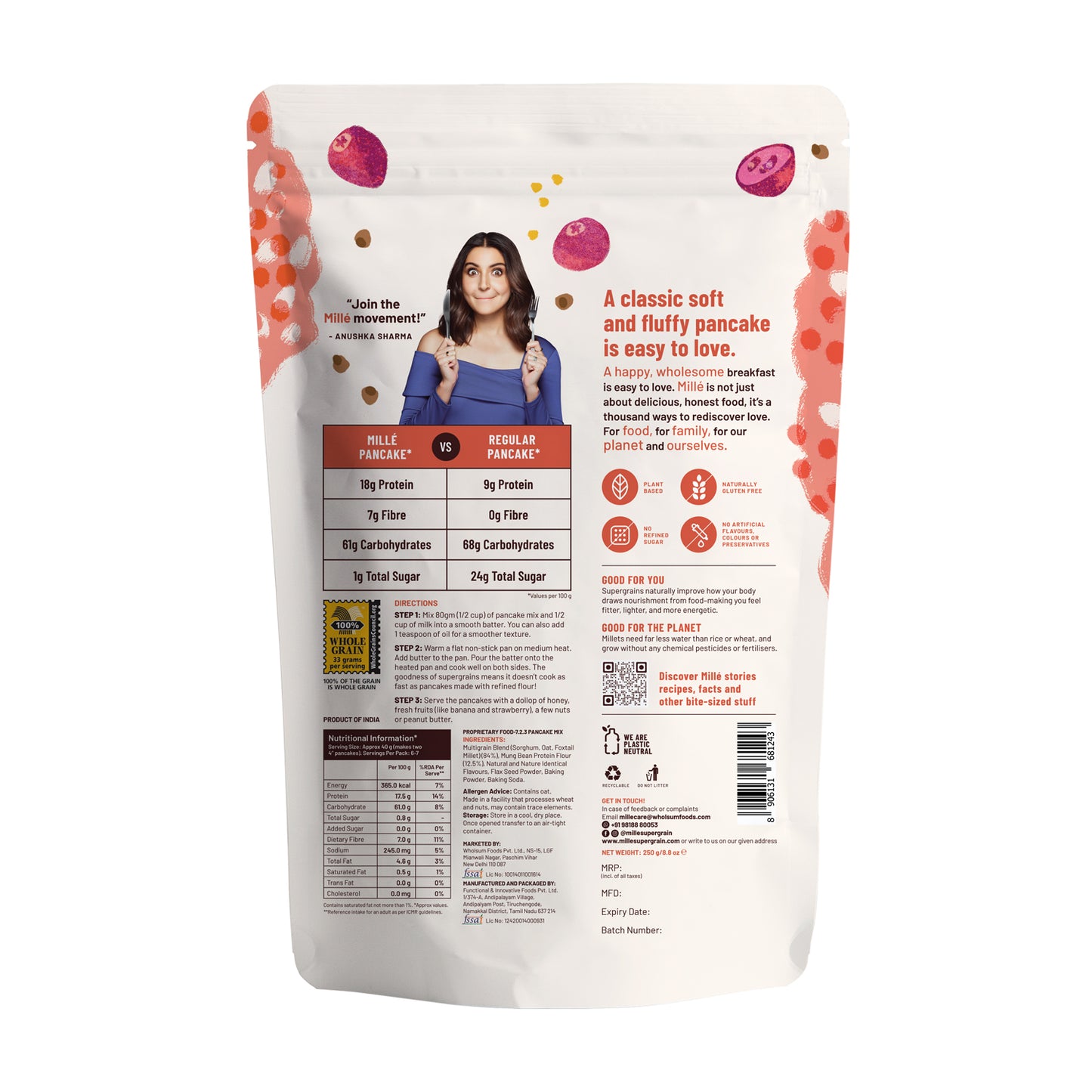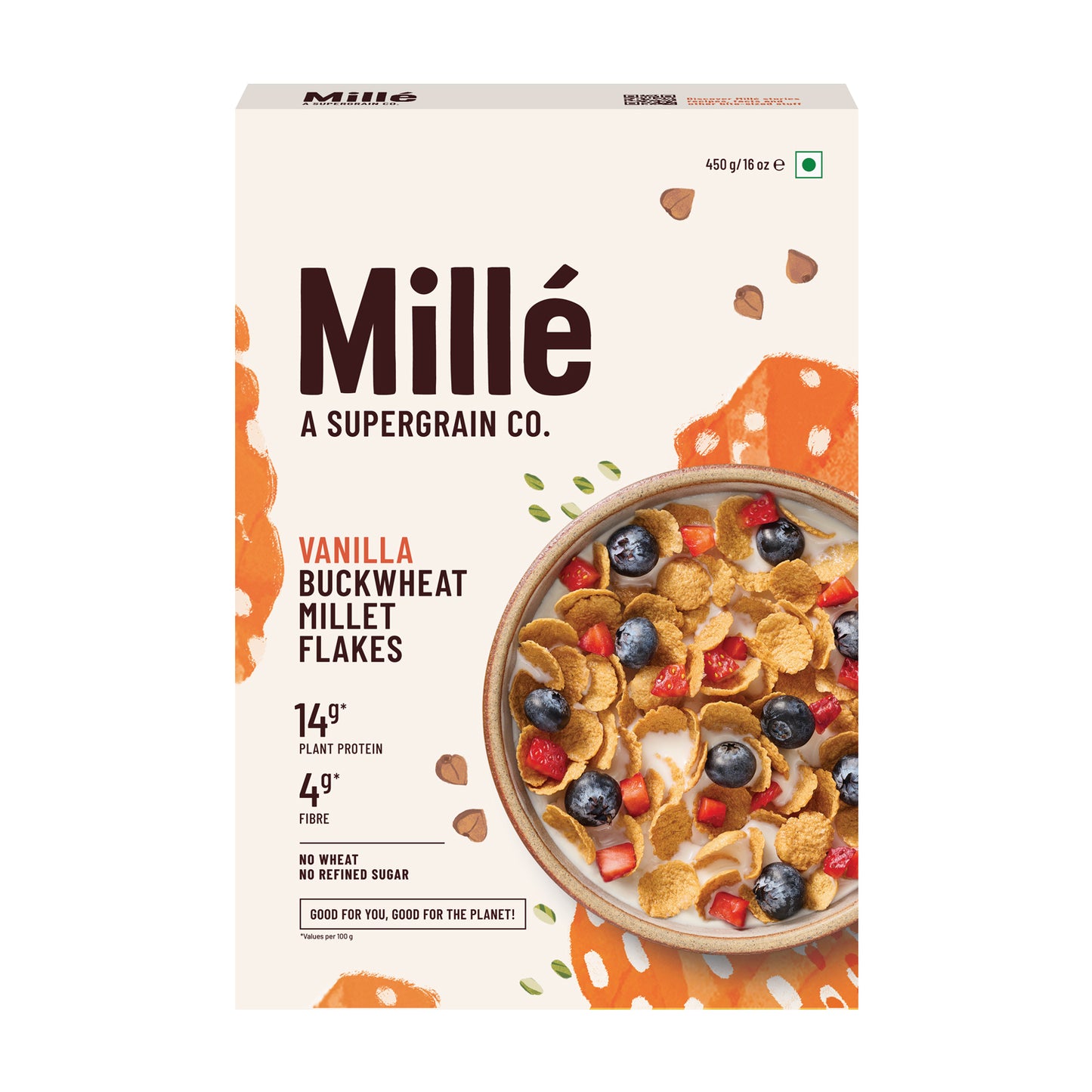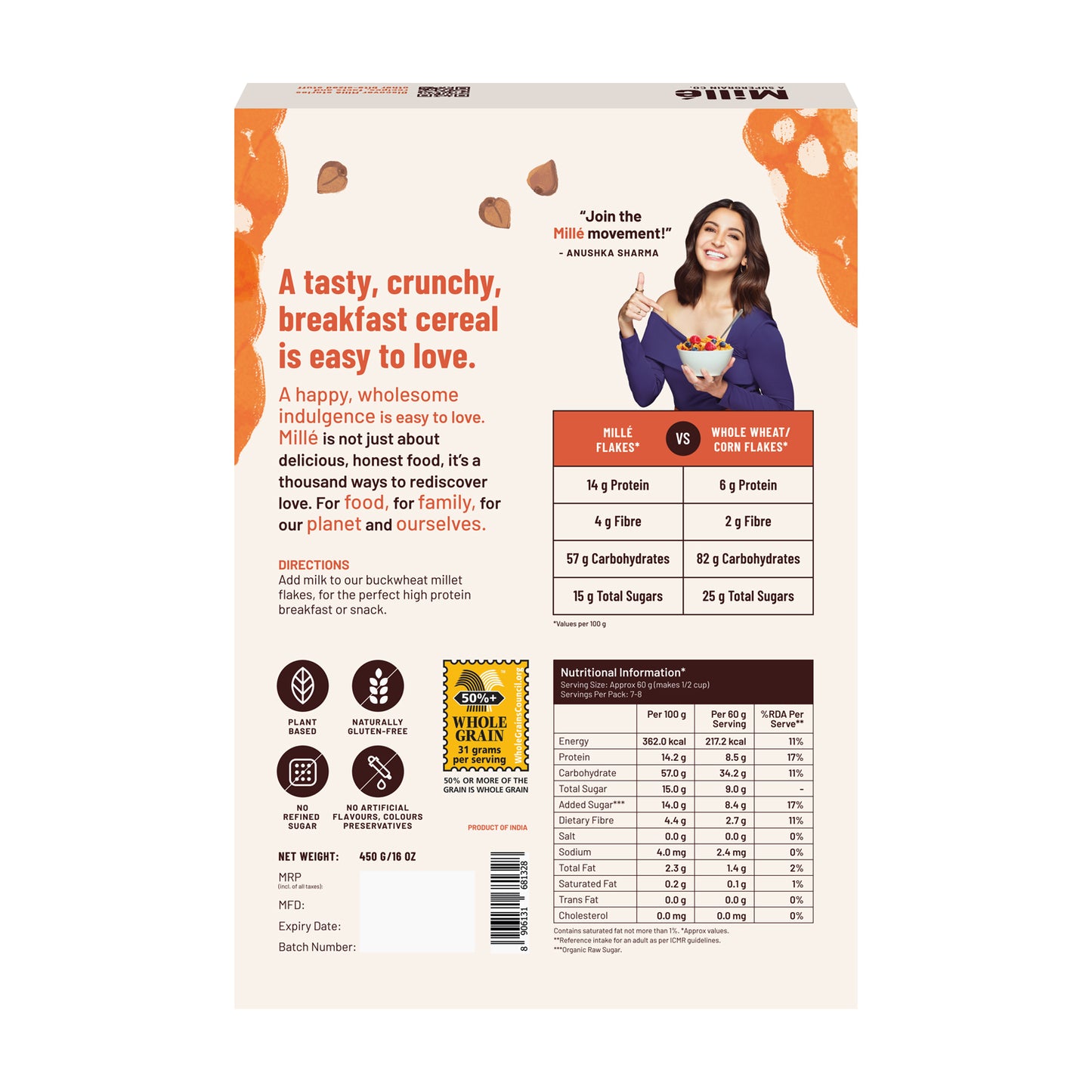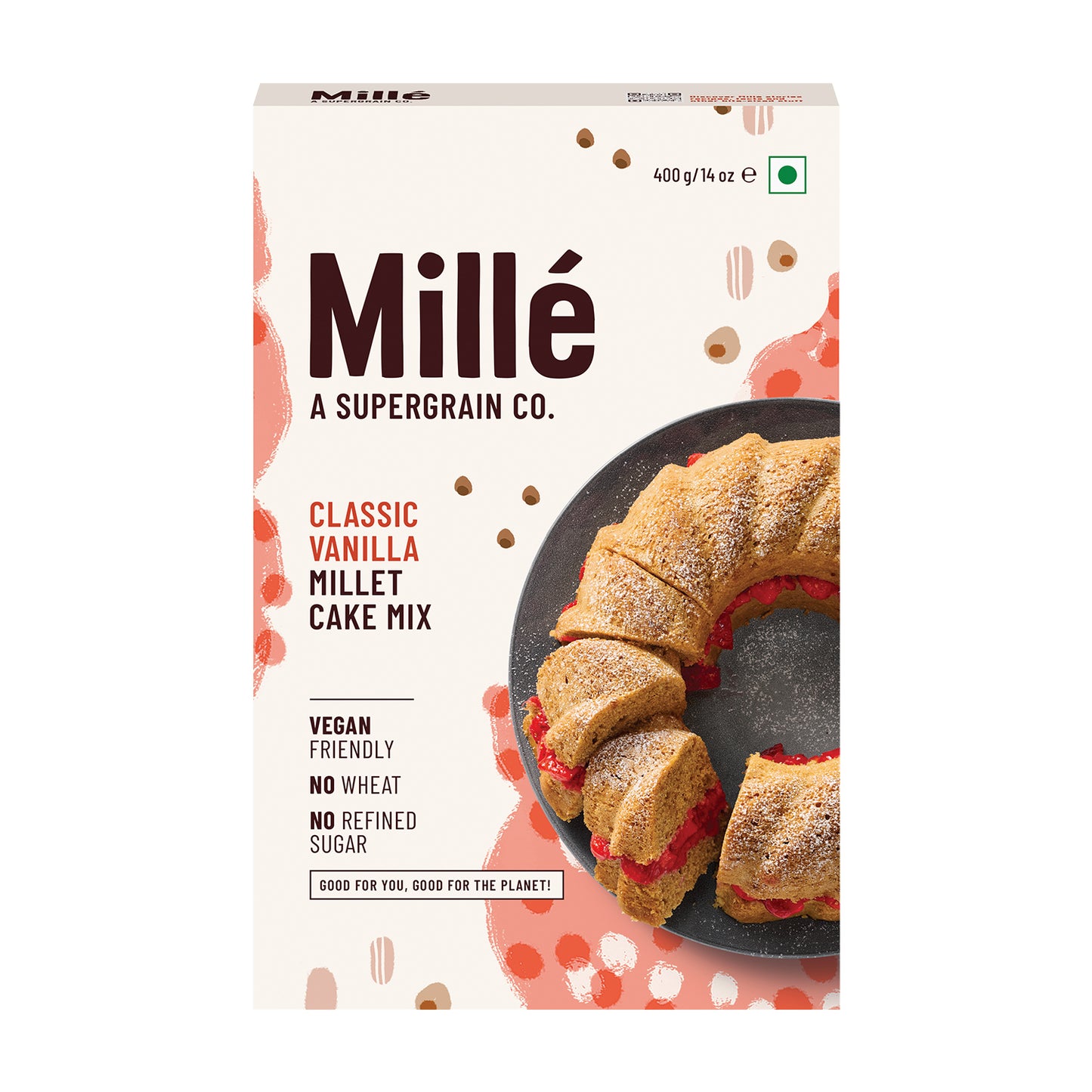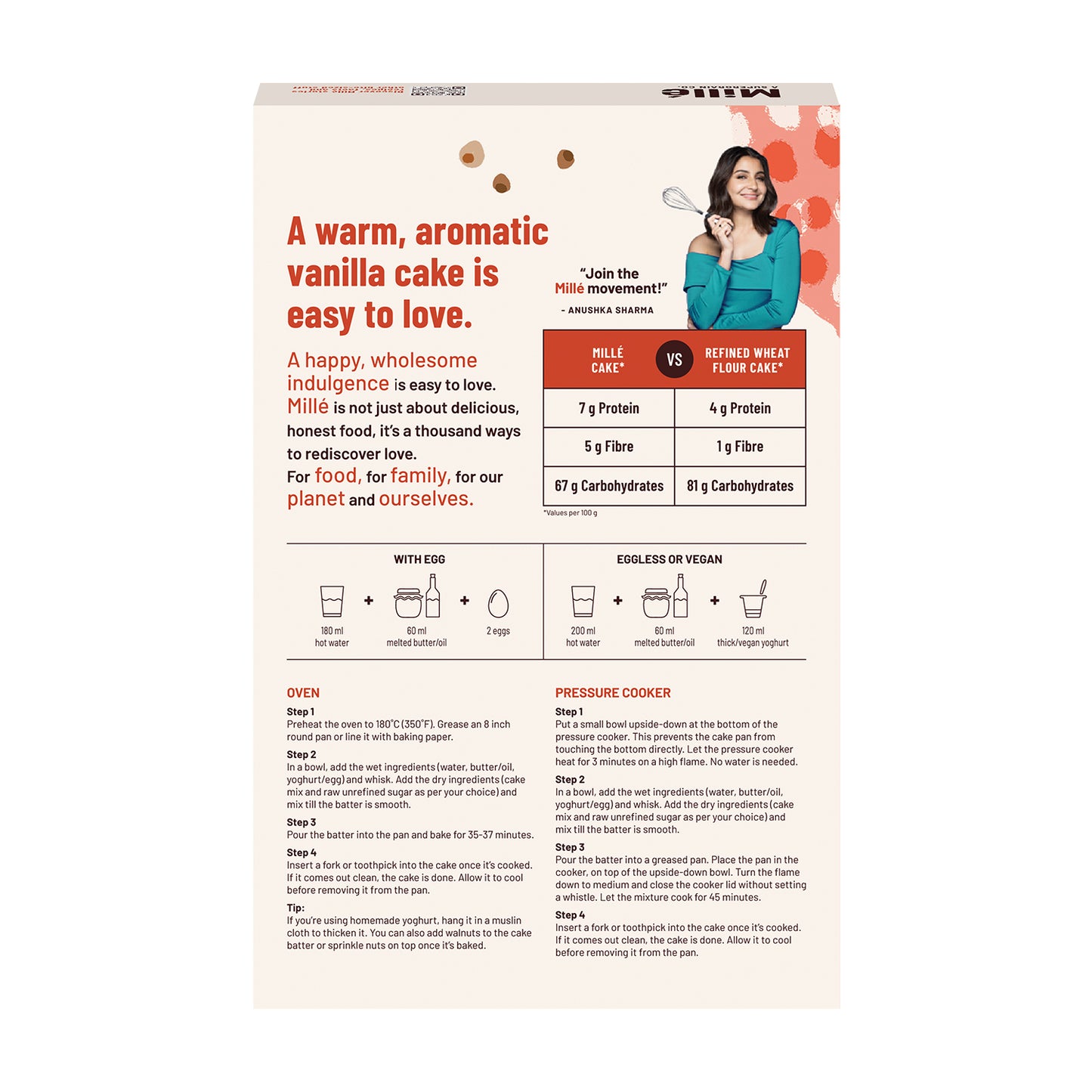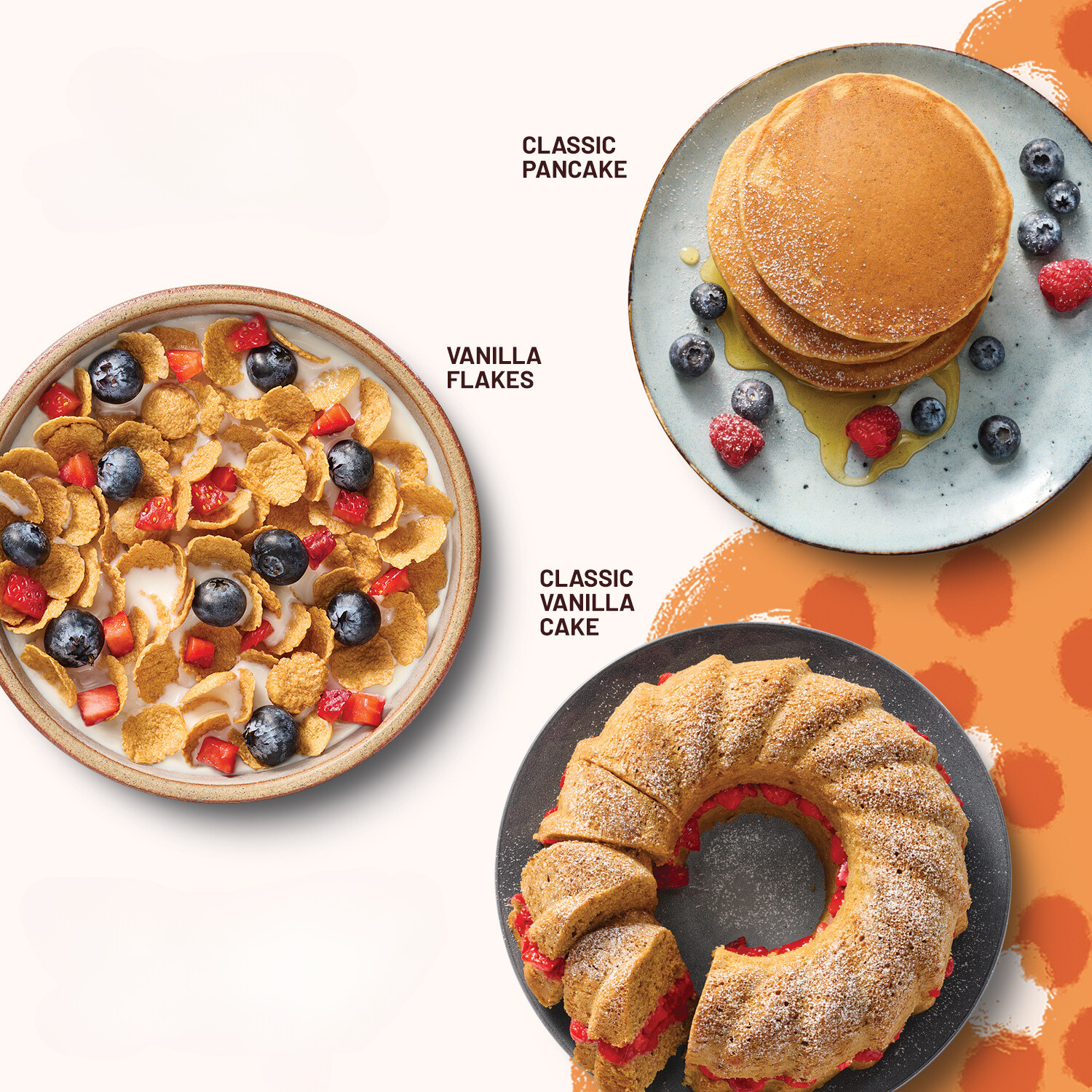 HOW TO COOK
Classic Millet Pancake
Step 1 : Mix 80 gms ( 1/2 cup) of pancake mix and 1/3 cup of milk into a smooth batter. You can also add 1 teaspoon of oil for a smother texture.
Step 2 : Warm a flat non - stick pan on medium heat. Add butter to the pan. Pour the batter onto the heated pan and cook well on both sides.
Step 3 : Serve the pancakes with a dollop of honey, fresh fruits ( like banana and strawberry ), nuts or peanut butter
Vanilla Buckwheat Flakes Add hot or cold milk to our buckwheat millet flakes You can also have this with fresh yogurt Mix fresh berries or nuts as per your choice
Classic Vanilla Millet Cake
OVEN
Step 1: Preheat the oven to 180 ° C (350 ° F). Grease a 7 x7 inch square pan or line it with baking paper.
Step 2: In a bowl, add the wet ingredients (water, butter/oil, yoghurt/egg) and whisk. Add the dry ingredients (cake mix and raw unrefined sugar as per your choice) and mix till the batter is smooth.
Step 3: Pour the batter into the pan and bake for 25-30 minutes.
Step 4: Insert a fork or toothpick into the cake once it's cooked. If it comes out clean, the cake is done. Allow it to cool before removing it from the pan.
Our products use 100% whole grain which includes the husk and bran therefore it's minimally processed.

100% whole grain

We empower small farmers and help build a sustainable community by encouraging the use of indigenous crops.

Ethically Sourced

Millé creates easy, versatile ways for us to make our own delicious food. At the helm of it our products are super tasty!

Super Delicious